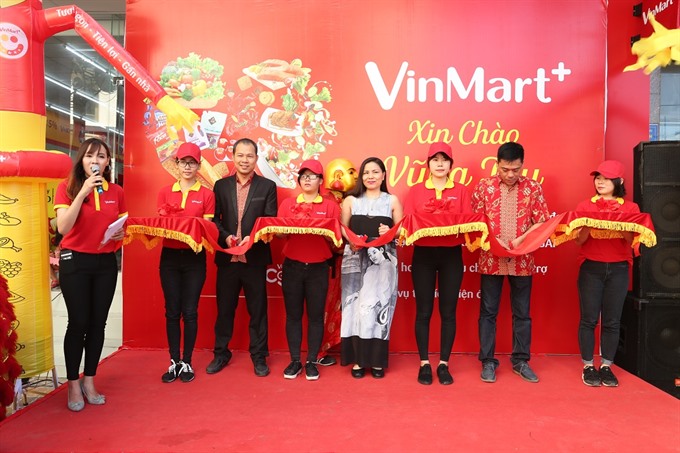 Each VinMart+ stores in Vũng Tàu has an area ranging from 100sq.m to 300sq.m, which are located on streets with high density of residents, such as Trương Công Định, Đồ Chiểu, Trần Phú, Lê Lợi and Võ Thị Sáu.Each store has thousands of daily-need items, including household items, spices, processed foods, fresh vegetables, fruits and meat.
According to VinMart+, all products available in the stores have guaranteed origin, quality and freshness, meeting the diverse requirements of the consumers.
For the first time, customers in the coastal province will have the opportunity to access three brands of VinMart+, which are VinEco, VinMart Home and VinMart Cook.
To celebrate this special event, VinMart+ will offer promotions of up to 35 per cent discount, while customers who own VinID cards have the chance to earn 10 per cent bonus points.
"VinMart+ is a convenient retail model for the community, which provides consumers with safe and quality products, with the desire to improve the quality of life of the consumers in Việt Nam," Nguyễn Thị Hồng, VinMart+ CEO, said.
VinMart+ is expected to continue to expand its scale to more cities with an expected number of 3,000 stores nationwide next year, affirming its position as the largest retail system in Việt Nam.
VinMart and VinMart+ is the retail system of Vingroup, which owns some 1,000 supermarkets and convenience stores in many provinces and cities across the country.
This year, VinMart and VinMart + was honoured as the Vietnam Report's top 10 prestigious retail brands and Brand Finance's top 50 most valuable Vietnamese brand name. — VNS